More than the Money: Uncovering the Vibrant Legacy of Dr. James Rush
Thursday, March 7, 2024 | 11:00 am
Virtual & Members-Only
Entombed within the entryway of the Library Company lies one of the institution's most important benefactors, Dr. James Rush, son of acclaimed founding father Dr. Benjamin Rush. At the wish of his late wife, Phoebe Ann Ridgway Rush, James Rush bequeathed $1,000,000 to the Library Company (along with several strict bequest restrictions!) upon his death in 1869.
Join Dr. Marjorie Perlman Lorch for a captivating discussion demystifying this misunderstood, yet admirable, figure in Library Company history. Through her initial research as a fellow at Library Company and Historical Society of Pennsylvania, Dr. Lorch discovered hidden treasures in the volumes of documents donated by Dr. Rush. She will share with us details about those discoveries, Dr. Rush's passion for scientific research, and how his work influences numerous fields of scientific study today.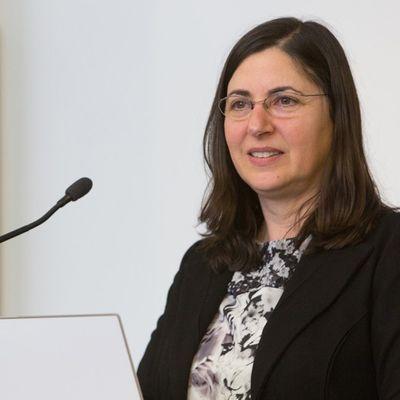 Dr. Marjorie Perlman Lorch is the Professor of Neurolinguistics at Birkbeck, University of London, UK. Dr. Lorch's interdisciplinary research addresses questions regarding the mental construction of language and speech, with a strong interest in 19th-century approaches to understanding neuroscience, neurology, and linguistics. She has collaborated with neurologists, speech therapists, linguists, cognitive sciences, and historians resulting in over 100 papers in peer-reviewed, international publications. Dr. Lorch was a 2022–2023 Barra Foundation International Research Fellow in American History and Culture at the Library Company and the Historical Society of Pennsylvania.